2 days away
6:00PM - 8:30PM Tue 25 Sep 2018

Rare books, from a science fiction angle! Join us for a talk by UI Library Head of Rare Books & Manuscripts, Lynne Thomas, as she compares that role to her other passion, science fiction, and the ways that both of them involve time travel.

10:00AM - 1:00PM Sat 29 Sep 2018

It's iHelp time again!  We will join U of I students and alumni in a national day of community service by doing some gardening in Central Park.

12:00AM Sat 6 Oct 2018

Get your tickets now to sit with fellow Illini fans in our block to see the Rutgers Scarlet Knights host the Fighting Illini.  Tailgate plans are in the works!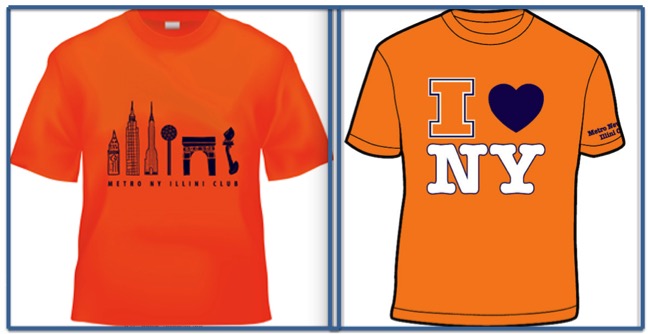 Looking for an orange addition to your wardrobe? Check out the
Store
for our Club T-shirts. Proceeds benefit the Club
Scholarship
.
---
Latest Tweets